The return of Desert Hearts 2022 at Lake Perris, CA, was a 120-140 bpm journey through a colorful utopia we didn't know we needed. From exploring a new home to admiring a newly added stage, it felt like a euphoric, psychedelic trip down a faux fur-filled road that leads to a dance floor where the house and techno never stop. A stage where a disco ball surrounded by a huge heart-shaped mirrored ornament welcomes fans to a love fest. 
At the core of it all, you have label boss Mikey Lion, followed by ex-pro BMX rider and now immaculate DJ Lee Reynolds, party-starter Porkchop, and artistic visionaries Marbs and Kristoff McKay. These are the founders of all this house, techno, and love madness.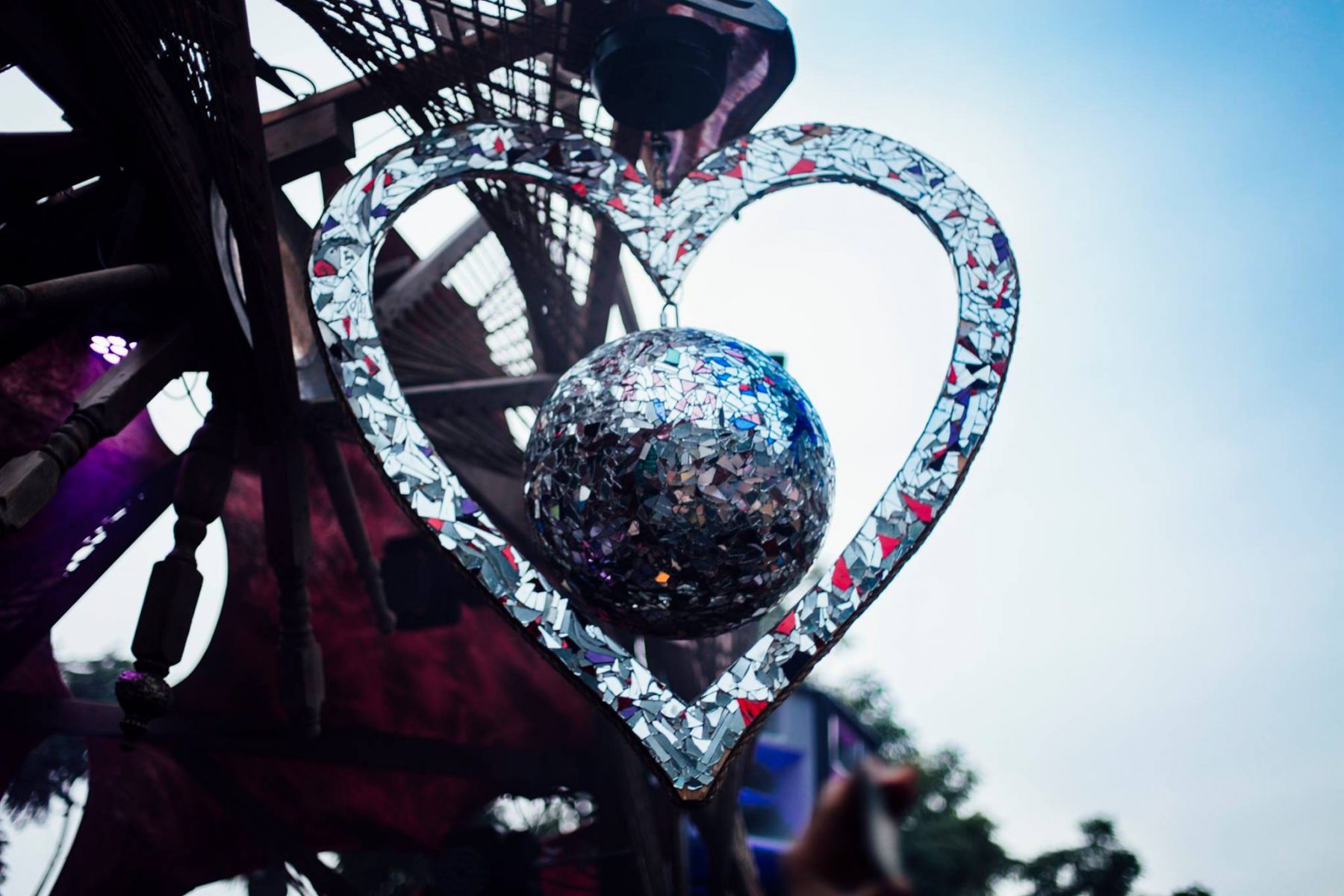 For the last ten years, the San Diego-bred vanguard leaders of Desert Hearts have provided loyal fans with a musical haven and community to party with, get weird at, partake in yoga stretches and workshops, and the ability to do it all over again with no remorse. Long-time fans have been awaiting their return for this unique experience the festival brings forth. 
Stepping foot in the world of Desert Hearts is stepping into a life-long community. Whether it be a 200-person renegade in the Mojave Desert, a downtown party in a major city, or a gathering of countless heads near a lake, the party crew never fails to provide a safe space to feel like the main character.
This festival is an open canvas for art. There's no denying the artistic freedom it gifts participants. For example, the theme camps, fire performers, and Bob Ross-Esque artists sitting at their stools painting whatever comes to mind. Let's not forget the goth-y, burner-like fashion that encapsulates Desert Hearts aesthetic flawlessly.
Flocks of glitter fanatics, animal-print coat lovers, and cyber-ish punks are running the function, so dress accordingly, or don't. Everything flies here.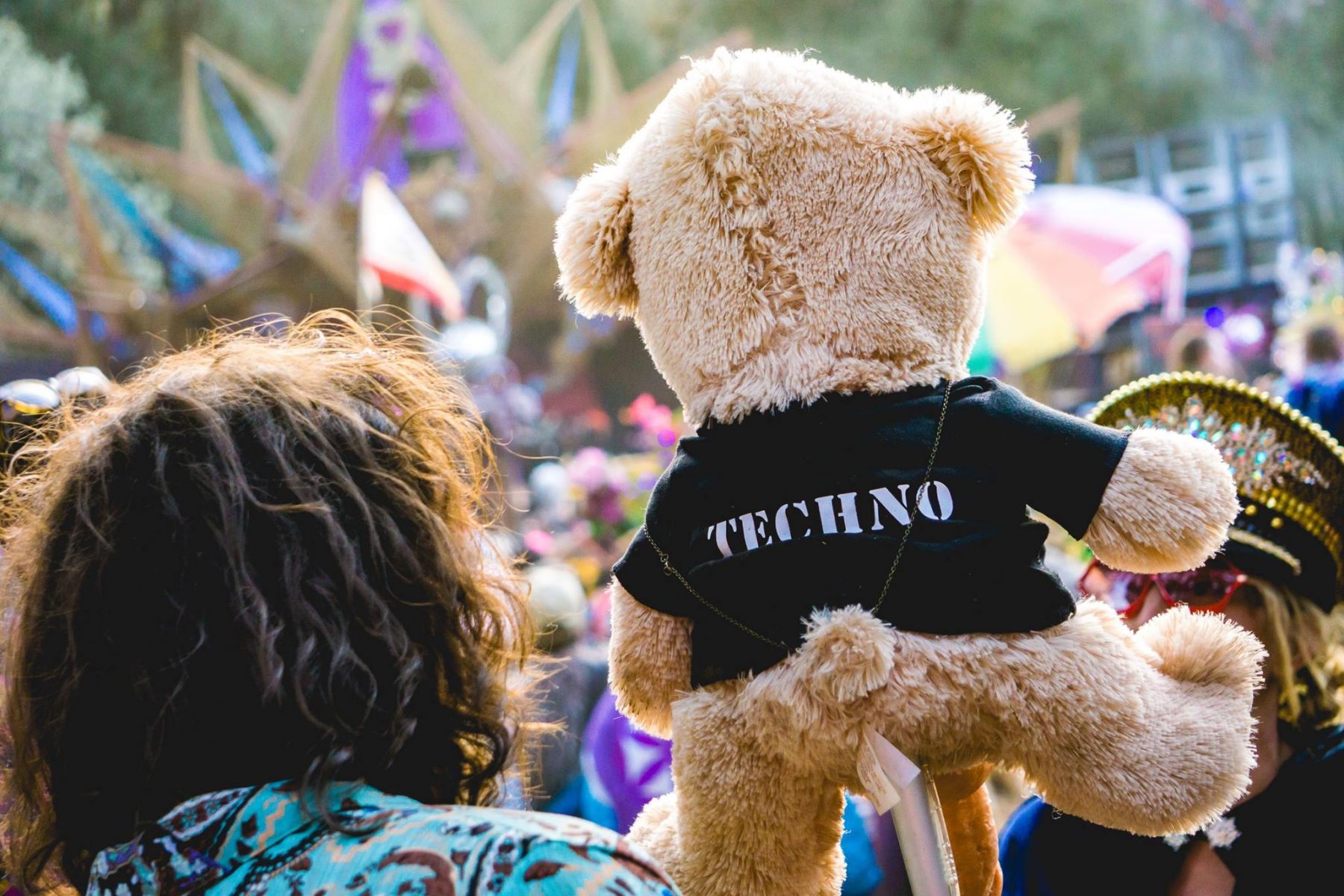 The festival preaches positivity and love, and we felt just that during the weekend! The weather was breezy but warm during the day which totally beats the weather conditions at their former location, Los Coyotes Indian Reservation.
Lake Perris is the brand new venue that held space for the return of Desert Hearts, and we're honestly torn about it. Everything was a bit spread out compared to their previous location which made the festival feel less intimate than it usually does, but at the same time, all the new camp amenities available this year were five-star. 
It's worth noting that having a lake to swim in was great. The element of water brings something somewhat spiritual to the environment. However, if one doesn't like being barefoot at a fest, the sandy daytime dancing area could be uncomfortable at their new stage. 
If barefoot dancing doesn't make you uncomfortable, a good dance session is coming your way. Shoes, no shoes, the premises is your playground.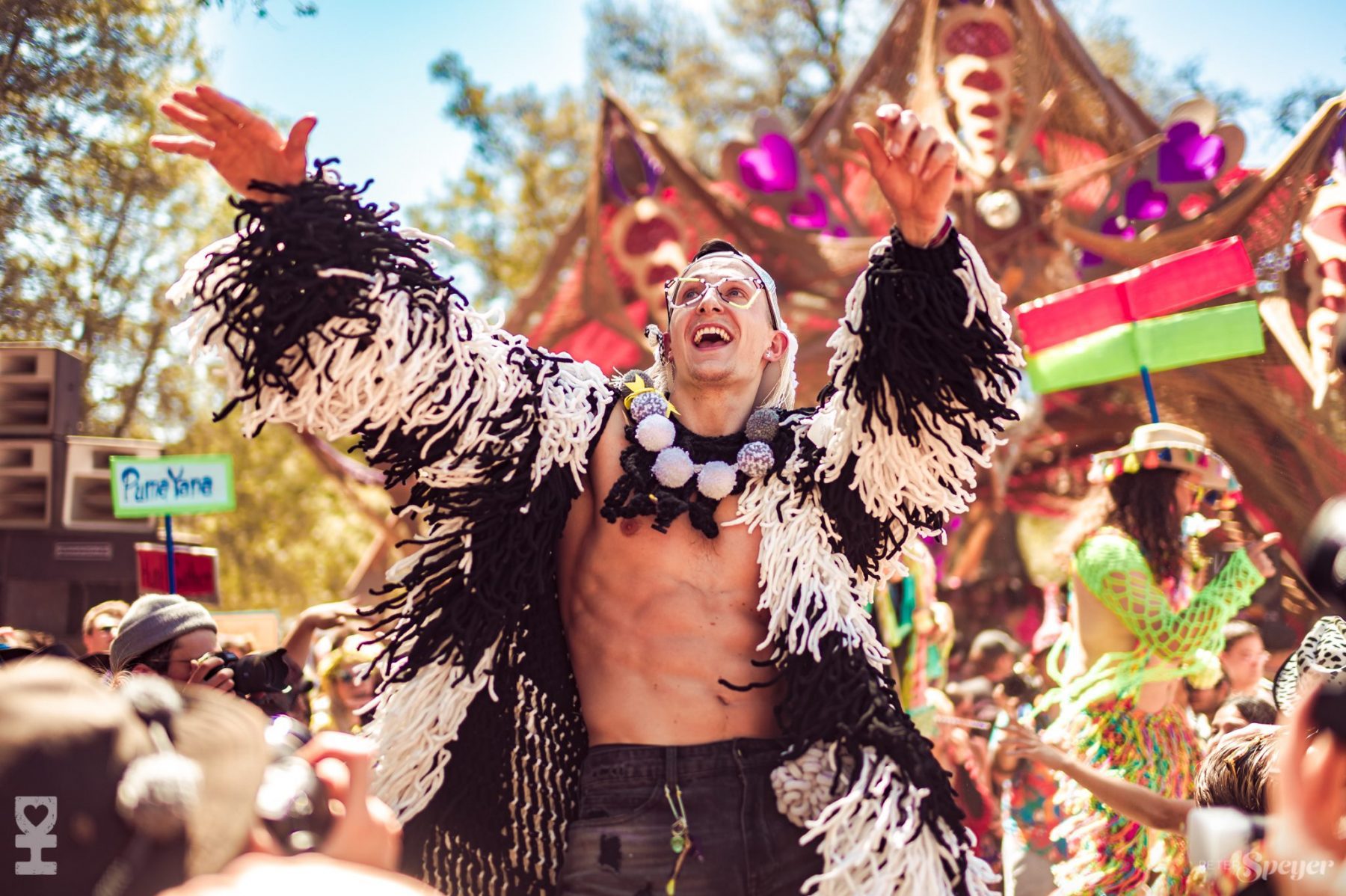 As the sun went down, partygoers migrated to the Heart stage. Some were making room for more dancing and prancing, while those on the outskirts were crushing it with their light toys. Others were even cuddling beneath the art carts around the stage.
As great as all the guests were, this year some hiccups arose with the sound. There were times when the music would cut off or drop down to a low level, which was a bit jarring. The sound was also lower than usual throughout the event.
On the other hand, their newly implemented daytime Desert stage was set up on the sand, facing the lake. Sand and water weren't present at their previous home, so experiencing the production for the new stage was exceptional. Its wooden three-dimensional art and plants didn't go unnoticed. This stage set the tone during daylight with house music and disco being supplied.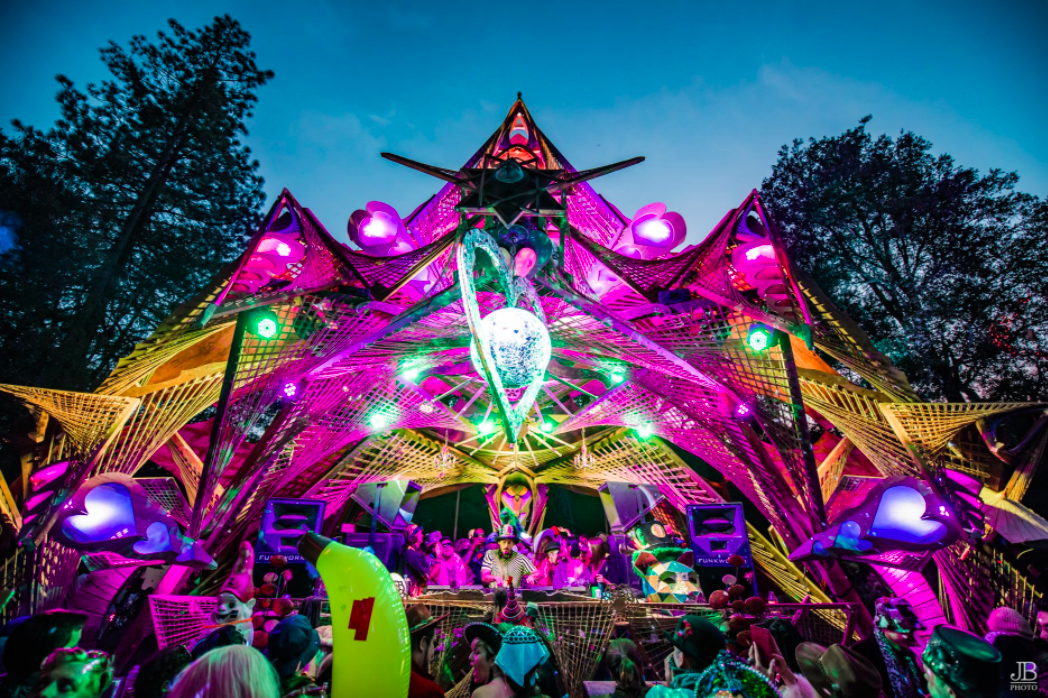 But even if it was quiet, the music was immaculate. The crew managed the energy beautifully by serving house and disco during the day. Then switching gears to techno and deep house at night.
Bruja did the honors of kicking off the party on their brand-new Desert Stage for early devotees. The talented Kellen James, Justin Campbell, Wyatt Marshall, and others followed.
Motor City icons like Carl Craig, Omar-S, and Chicago's very own DJ Heather blessed us with their presence on different weekend days. For example, DJ Heather rocked a sunlight set on Friday with support from Latmun and Atish.
In a similar manner, Rinzen and Township Rebellion provided a nighttime techno party that took fans into Saturday morning. Not to mention, Justin Martin threw down a buzzing, surprise Sunday sunrise set.
What began as an intimate party in 2012 is now one of the most transcendental West Coast music festivals in the house and techno world. After their rejuvenating return, it's safe to say Desert Hearts found a new home.