When someone asks me about my favorite festival experience so far, I have to sit back and ponder for a moment. While the first thing that comes to mind is always camping festivals, I
am then plagued with the thought of hauling all of the gear to the campsite and braving the elements all weekend. I always wondered if there was another way to have my cake and eat it too… the cake being the pregame and the after party, while remaining comfortable and making it to the festival on time. Cue HomeBASS, Orlando's one stop shop for your most epic EDC weekend yet. You've seen me rave about it before, no pun intended, and here are some big reasons why HomeBASS has topped the charts as being my favorite festival experience so far.
The 3rd annual Home Bass will return to Orlando, FL on November 7th – 11th, 2019 to host the best music festival lodging and travel experience at the newly renovated Grand Orlando Resort at Celebration featuring a MASSIVE poolside stage & indoor after-hours stage! The party doesn't have to stop because with HomeBASS, your hotel room provides an oasis from the madness when you need to rest up and recharge. Or you can do so poolside, while Sander Van Doorn, Bassjackers, and Riggi & Piros blow up the decks on Thursday with a Maimi Music Week vibe, followed by the In Too Deep Pool Party on Friday featuring Attlas, Fehrplay, and Qrion, wake up on Saturday to the epic Wakaan Pool Party with Champagne Drip and Luzcid, and finally the Country Club Disco Pool Party on Sunday featuring Golf Clap, Codes, LA Riots, and Westend.
Preparty Hours: 12pm-10pm Thursday Pool Party | 10pm – 7am official preparty
Pool Party Hours: 10am – 5pm Friday & Saturday & Sunday
Afterhours Hours: 12am – 7am Friday & Saturday & Sunday
Insomniacs can rejoice as the party continues well into the night. Just because EDC ends at midnight doesn't mean you have to stop hooping. With the Opening Party on Thursday, your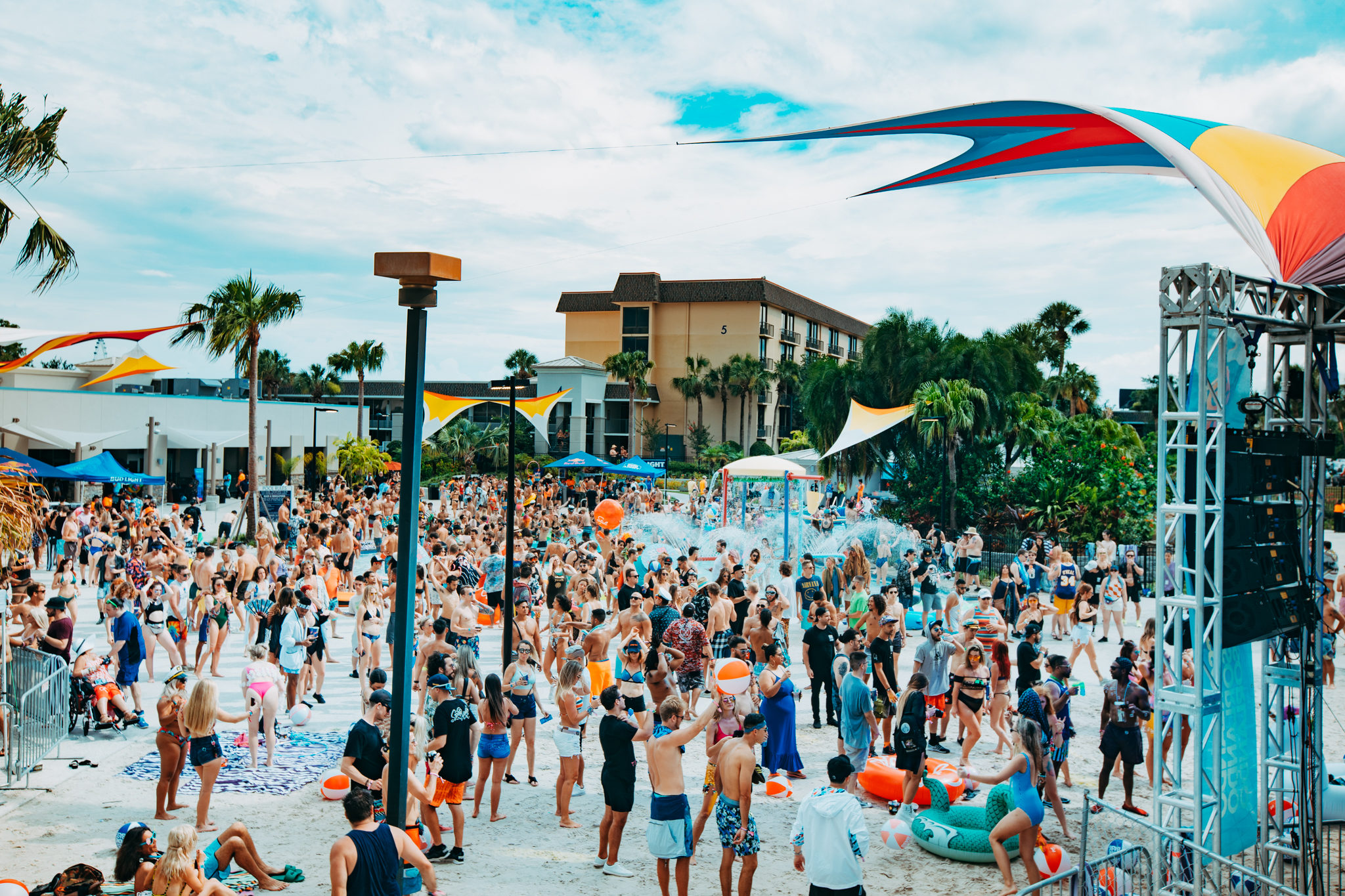 EDC weekend starts a bit early featuring
Kendoll, Bailo, and Jinx
. On Friday, the after party features some of the most talented dubstep artists in the scene at a
Circus Records
takeover with
Doctor P, Cookie Monsta, and Delta Heavy
. Close out Saturday night (morning) at the
Ardy Pardy
with
Justin Martin and Ardalan
, and make sure to stay for the
Closing Party
with
Marc Kinchen, Weiss, and Option4.
With only 50 rooms left, now is your chance to make moves. With a shuttle to and from EDC to get you there and back safely, you really can't go wrong, and your mom will thank you for putting safety first ;). Click HERE for all of your HomeBASS needs, and HERE to get you lookin' fresh with HomeBASS merch, and I'll catch you at that Circus Records takeover for that old school dubstep sound that I love with all my heart.