2017 is proving to be a year of surprises. With the announcement of various festival expansions and cancellations, fans are growing anxious over the status of their favorite events. 2015 left us all heartbroken with the demise and cancellation of TomorrowWorld, the states' version of the European playground, located just south of Atlanta. One festival however is managing to fill the gap left by TomorrowWorld, proving itself to be one of America's top EDM festivals to attend this year. Imagine Music Festival, also located in Metro Atlanta, has seen a rapid expansion in the last three years. From the addition of large scale camping, to booking some of the biggest names in dance music, Imagine 2017 shaping up to be one of the most highly anticipated festivals of the year.
Counting down the days until the #IMFamily is together again ❤️ See you all September 22-24 ⚓️ Tickets available now www.imaginefestival.com

Posted by Imagine Festival on Monday, February 13, 2017
When Iris Presents, Imagine's founding company and promotions group, announced the 2017 dates, fans immediately took notice. Traditionally held at the end of August, Imagine pushed its dates back a month, snagging a weekend at end of September for its 2017 run. Why is this significant? The September 22-24 dates represent a weekend once held and coveted by TomorrowWorld. Imagine quickly made a statement to its fans that it was a festival to stay, and it was one that would define other Atlanta-area dance music events.
IMF also prides itself on another key feature of its event: location location location. For the past two years, Imagine has found its home at the Atlanta Motor Speedway. The sister race track of EDC's Las Vegas Motor Speedway, AMS offers one additional perk: massive space and hookups for camping. Located on over 800 acres of Georgia's finest, the facility has a capacity of over 100,000, perfect for a festival with significantly increasing numbers of guests each year. With easy entry and exit in and out of the site, and complete access to premium shuttle transportation, Imagine and Atlanta Motor Speedway free themselves from potentially disastrous hazards.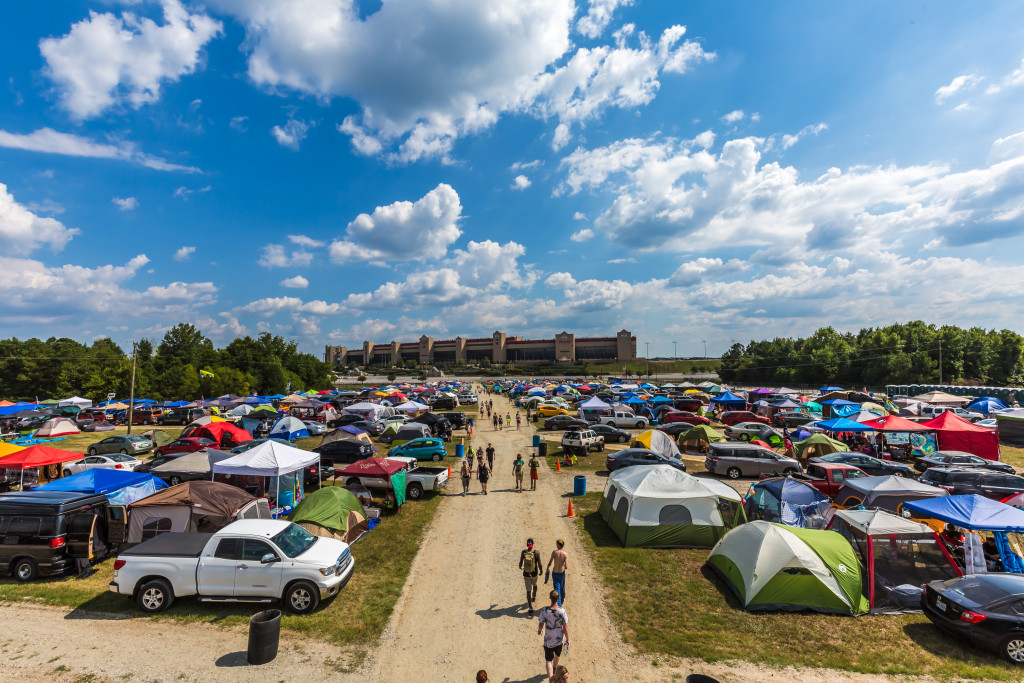 As if the infrastructure and planning weren't pristine enough, 2017's lineup is sure to attract fans from around the world. Above & Beyond, DeadMau5, and Tiësto were named headliners for the Phase 1 lineup. Accompanied by other heavy hitters like Flux Pavilion, Jai Wolf, and a live show by Pretty Lights, Imagine has become a force to be reckoned with. Enjoy an aquatic atmosphere that combines circus acts, splash pools, and an array of art installations that transform the speedway into its own imaginative universe.
Imagine is proving itself to be the Deep South's choice for dance music. Expanding in size and influence, the fest is sure to surprise and satisfy fans for years to come.
Check out IMF's Phase 1 Lineup Below. For more info and updates, visit: www.imaginefestival.com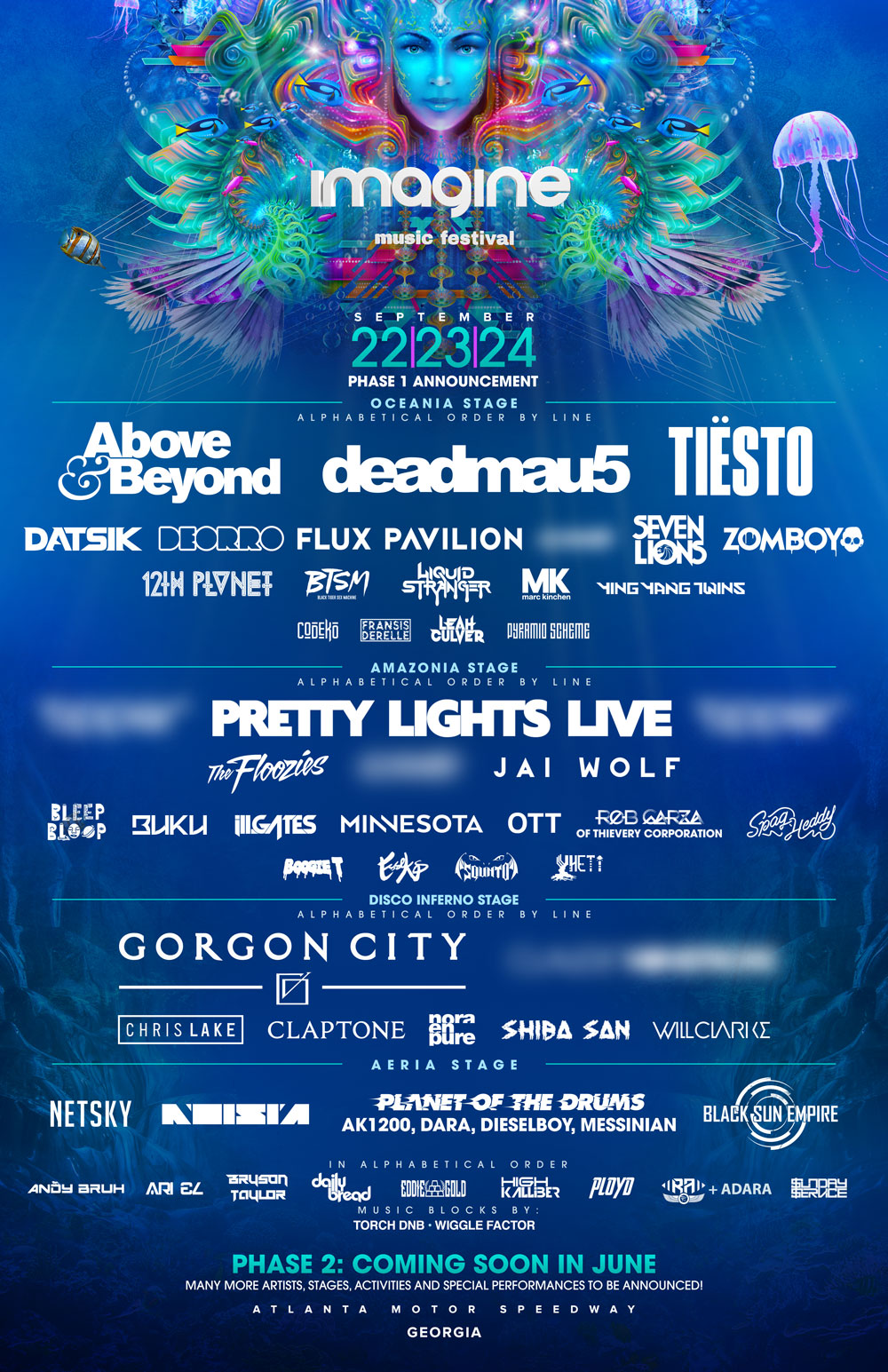 Featured Image by Adam Oliver