Countless visual elements can elevate any festival or concert from exciting to spectacular. From creating stunning light shows to showcasing breathtaking backdrops, our favorite shows have left us with long-lasting, sensory-packed memories. But what man can't create, often nature can provide. Unmatched landscapes have given show-goers a natural escape and visual scenery that's impossible to replicate. These venues have stunned music fans around the world, allowing us to blend extraordinary sounds with nature's most scenic creations.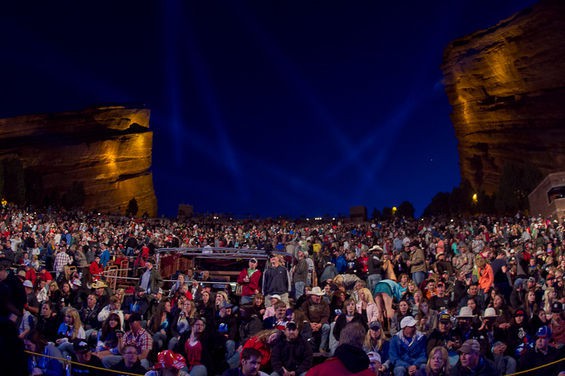 Situated 6450 feet above sea level, Red Rocks in Morrison, Colorado has become one of music's most recognized and beautiful venues. Located at the base of the Rocky Mountains, Red Rocks boasts peaks of ruby red stone, encasing an audience capacity of almost 10,000 people. The natural rock formation is a geological phenomenon, creating the perfect acoustics for any concert.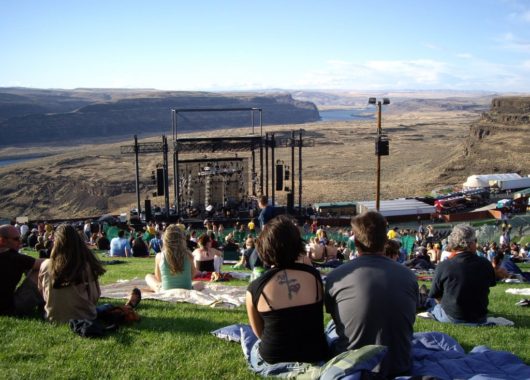 Travel 150 miles east of Seattle, Washington, and you'll find one of the west coast's most breathtaking amphitheaters. The Gorge Amphitheater hosts 27,000 seats overlooking the Columbia River. Music fans can rest atop the foothills of the Cascade Range while drinking in the sweeping views at the river itself and the Columbia Gorge Canyon.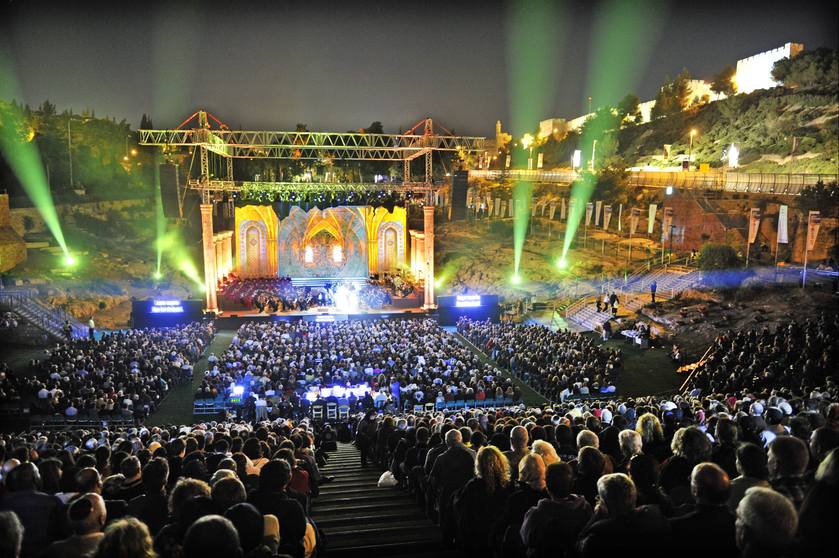 Dating back to 4 BCE, Sultan's Pool is a testament to historical preservation. Originally serving as Jerusalem's main source of water from late Antiquity through the reign of the Ottoman Empire, Sultan's Pool now serves as Israel's largest and oldest amphitheater. The venue hosts a number of different music genre throughout the summer, bridging the gap between ancient relics and modern masterpieces.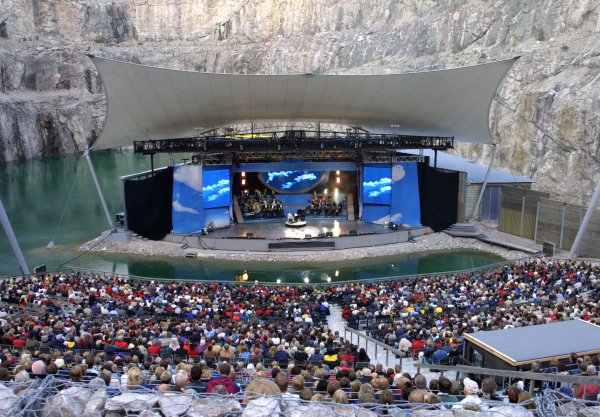 Carved into the lush forests of central Sweden stands Dalhalla. An intimate amphitheater built into a former limestone quarry, Dalhalla is the picturesque venue for spectacular sights and perfect acoustics. The stage, surrounded by cerulean blue tinged waters, creates an intimate setting for the 4000 seat theater. Though small compared to its European counterparts, Dalhalla boasts some of the best acoustics on the continent.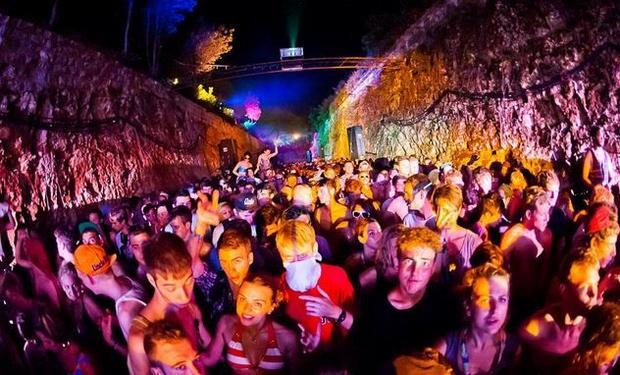 The island of Croatia is a site to see within itself. Fort Punta Cristo, located just south of the city of Pula, combines the beauty of the Mediterranean with amazing sound quality and exhilarating crowds of fans. Offering a breathtaking view of the Bay of Pula, Fort Punta Cristo once served as a powerful Austro-Hungarian naval fortress. With underground rooms and 270 public spaces to explore, Punta Cristo is sure to excite even the most adventurous music enthusiasts.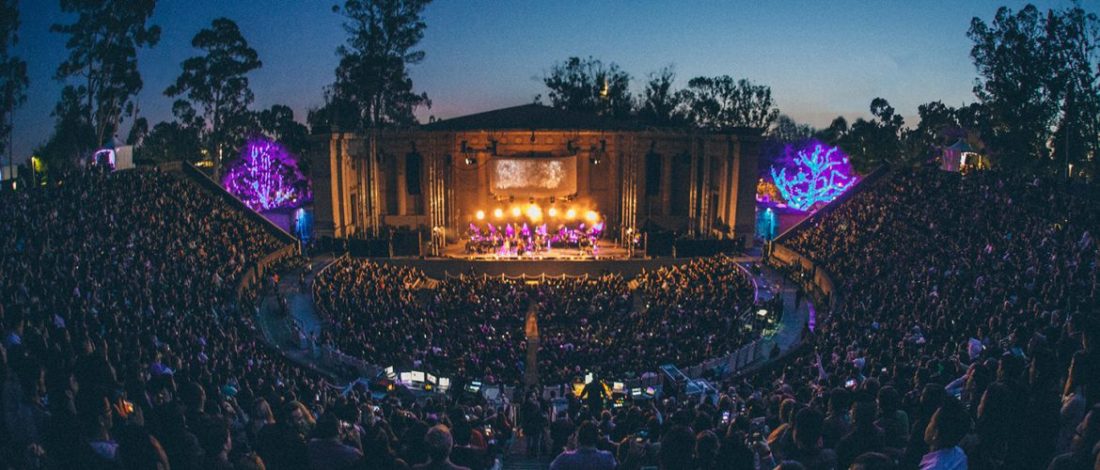 The William Randolph Hearst Greek Theatre
Fans of Russell Brand are all too familiar with LA's world-renowned Greek Theatre, but travel six hours north to the campus of UC Berkeley, and you'll be just as stunned by the William Randolph Hearst Greek Theater just outside of San Francisco. Just shy of 120 years old, The Greek Theater has seen its share famous acts and notable speakers, from Pearl Jam to the Dalai Lama. Shrouded by leafy green redwoods, The Greek provides the perfect shade for its audience, as well as stunning acoustics, all while giving its audience a perfect view of the San Francisco Bay.
Featured image by Julian Bajsel